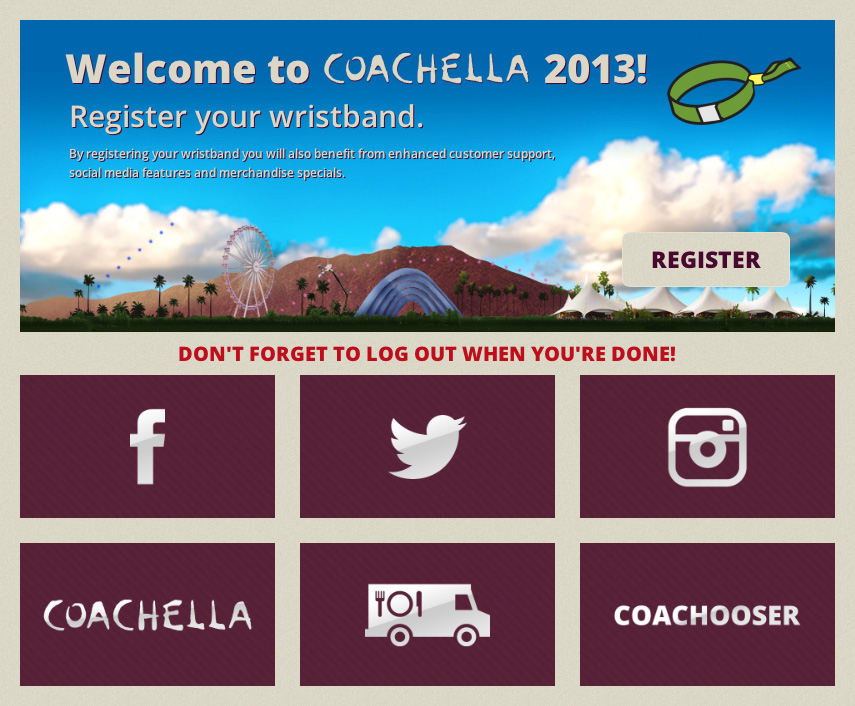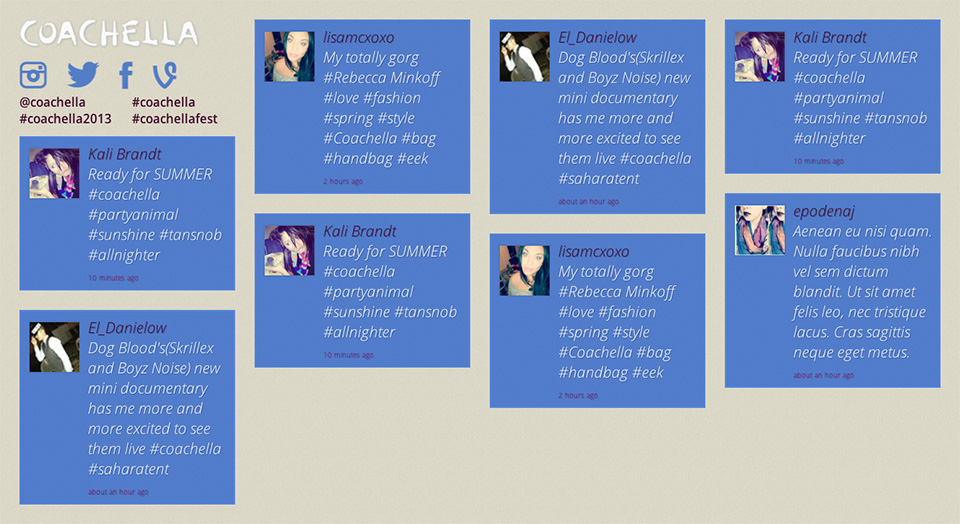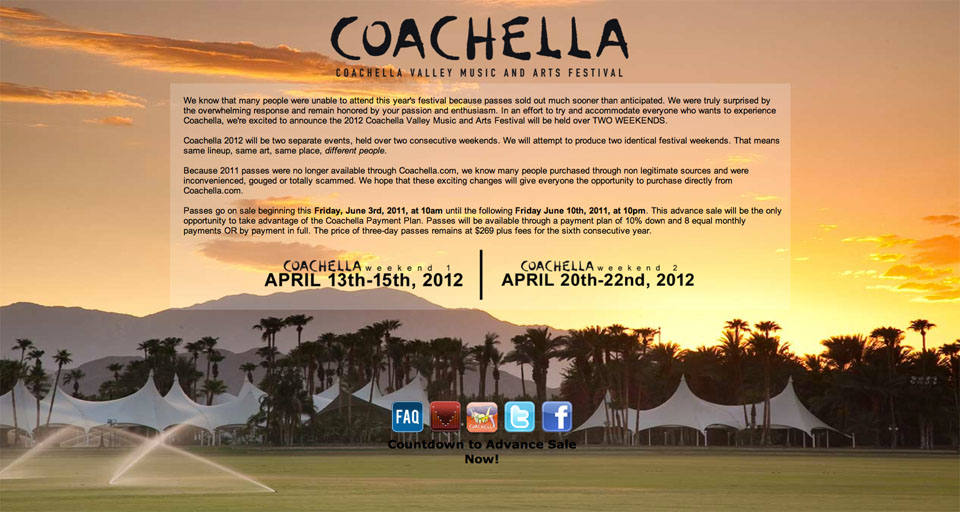 Coachella
We've done a couple of projects for Coachella.
The most recent being a landing page for internet cafe services that Coachella was offering to their attendees and guests. They were supplemental to the very successful cellphone-charging service that went live for the first time at Coachella 2013.
For Coachella, we also designed a social media feed page. The landing pages had to be functional yet attractive, and the social media feed put content before anything else.
In the past, we were brought in to finish off the presale website for Coachella 2012, when they announced that Coachella was going to be held for consecutive weekends in April.
ClientGoldenvoice
ClientCoachella
Presale Page DesignerAdam Galay
Special ThanksSBJCT Design
Special ThanksThe Noise Academy
close